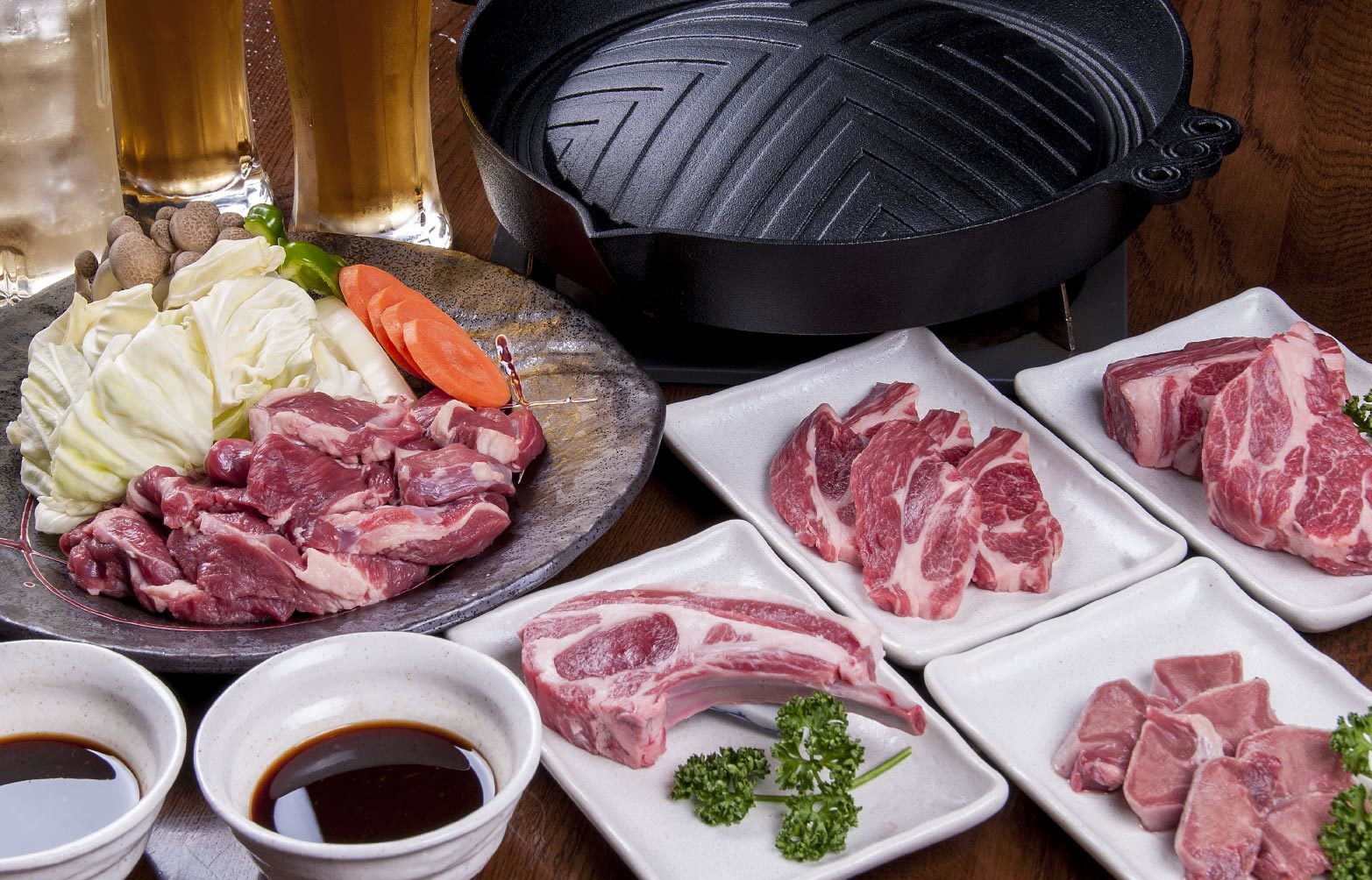 The History of Zao Onsen Jingisukan
In the 1930s (early Showa era), wool was actively produced in Zao area, however around 1945, due to a new prevalence of synthetic textiles, the demand for wool steeply declined. In order to sustain an industry facing extinction, farmers found a new source of income for their sheep with Jingisukan (or, barbecued lamb).
It is said that the idea of Jingisukan - the grilling of lamb meat on the uniquely shaped cast iron pan - was invented by the Chairman of the Japan Wool Manufacturer's Association at the time. He was inspired by a visit to Mongolia, where he witnessed a Mongolian BBQ method that incorporated a flat steel helmet in the cooking process.
The original helmet-shaped pans were produced by manufacturers in Do-machi, Yamagata city, famous for their iron casting. The pan has been modified over time, as Jingiskan has become more popular.
At around the same time in 1950, Zao Onsen area was chosen as 1st out of the best 100 mountains in Japan for sightseeing, and hence Jingisukan became the local speciality dish of Zao onsen. It also gradually became popular among tourists as well as people living in the nearby areas.
After Jingisukan was added to the menu for the athletes in the 1959 Zao Winter National Athletic Meet, it became a highly reputed dish, and its popularity spread nationwide.